THE BEGINNING
Site Experience
Infrastructure
Ziya Ergin
Worker / Technician
FIRST WORKSHOP
FIRST WORKSHOP
2 men and a lathe, 20m²
Assembly, Maintenance, Repair Works:
– Valves
– Pumps
– Generators
– Motors
– Other mechanical equipment and parts
FIRST PRODUCTION
FIRST PRODUCTION
– Marine Engine
– Marine Crane
– Sea Sand Grab Bucket
– Excavator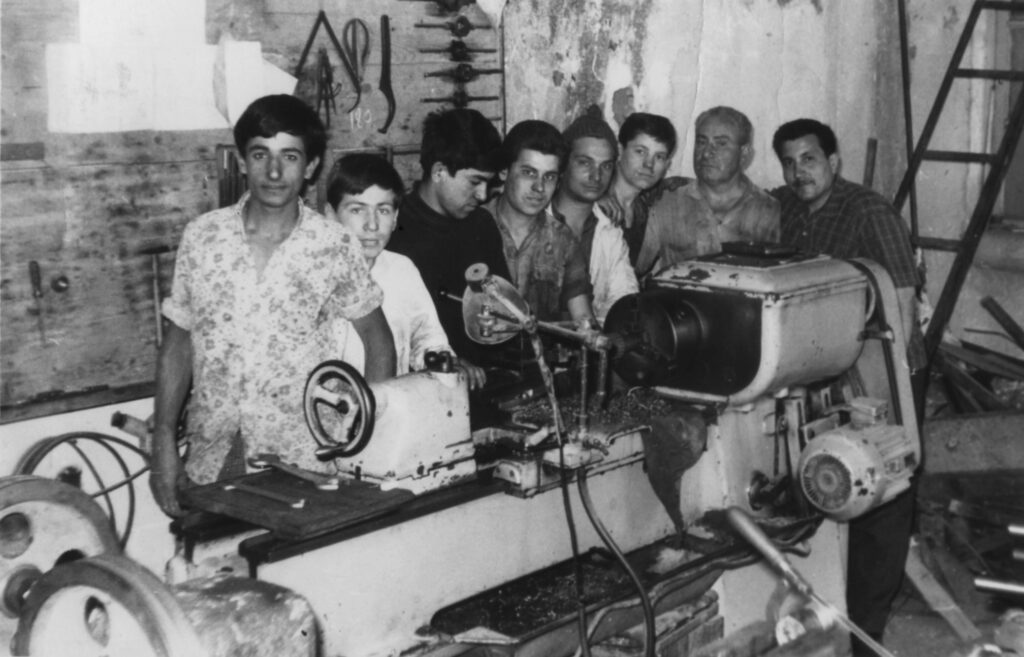 FIRST IN TURKEY
Eti Mining
Well Crane, 3 tons 3m/sec.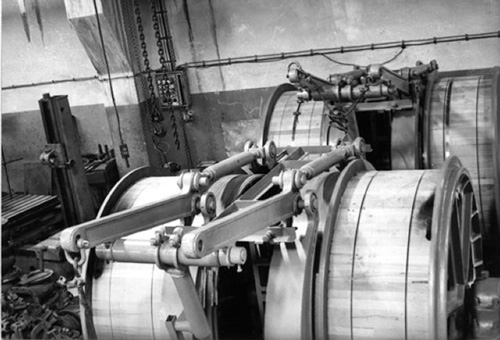 VALVE JOURNEY BEGINS
First Valve Design & Production
by Nedim Ergin
– Plug Valves
– Diaphragm Valves
NEW PRODUCTS
Between 1967 & 1973 valve types have been increased to 6 with R&D process.
– Wedge Gate Valves
– Globe Valves
– Swing Check Valves
– Floating Ball Valves
– Strainers
– Diaphragm Valves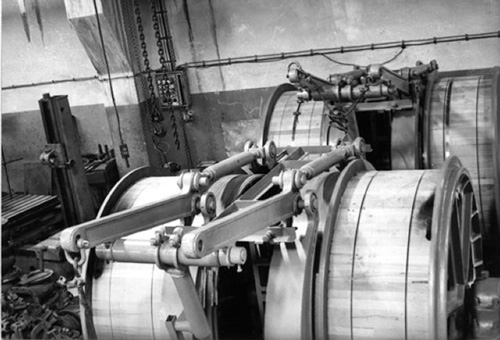 NEW INDUSTRIES
– Oil & Petrochemical Refineries
– Fuel Storage
– Crude Oil Storage
– Mining (Silver, Copper, Mercury)
– Hard Coal Mines
TUPRAS ALIAGA REFINERY
One of the largest crude oil refineries in Turkey.
VASTAS
"VASTAS"
"VASTAS" is found by Nedim Ergin, Güher Ergin & Partners to design and manufacture 'valves'
VASTAS is short for
Valve Industry Trade Joint Stock Company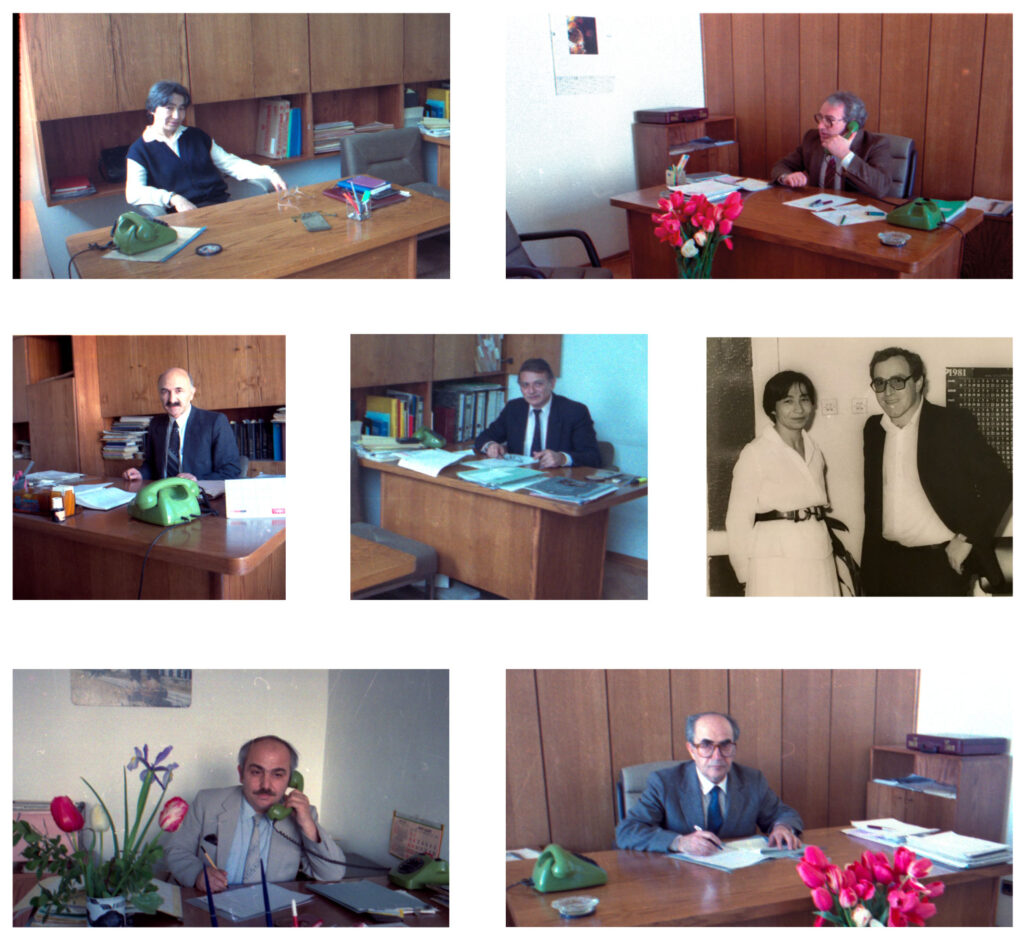 GÖL
GÖL
Sister company GÖL for various operations is founded various engineering and production is made.
– Agricultural Machine Parts
– Tractor Engine Parts
– Loading Arms
– Loading Valves
– 66mm Rocket Body (Missile Parts)
LATE 1979 AND 1980
EXTRAORDINARY EXPERIENCE
Oil & Petrochemical Refineries
Crude Oil & Fuel Storage
– Tüpraş Kirikkale Anatolia Refinery & Crude Oil Tank Farm
– Storage Facilities of SHELL, BP, TOTAL, TP, Petrol Ofisi
NEW FACILITY
500% capacity increase
Production Facility: 4500 m² closed, 27000 m² open area
Personnel: 12 engineers + 90 workers
PRODUCTION MODERNIZATION
PRODUCTION MODERNIZATION
– Wider Product Range
– 1800 Valve Varieties
– Export to Europe
– Focus on Product Development and Big Size
Fabricated Check Valve 40″
Gemlik Fertilizer Plant
ERDEMIR IRON & STEEL FACILITY
ERDEMIR IRON & STEEL FACILITY
72″ Cast Gate Valve for Seawater /
10,5 tons, special material
Biggest size ever manufactured in Turkey…
Or bigger size ever required…
GOOD TIMES BAD TIMES
National Economical Crisis, downsizing Smaller facility, less capacity, more dedication
Production Facility: 1200 m²
Personnel: 30
– Various new projects & new products
– Penstock Valves
– Change Over Value
– Air Vacuum Valve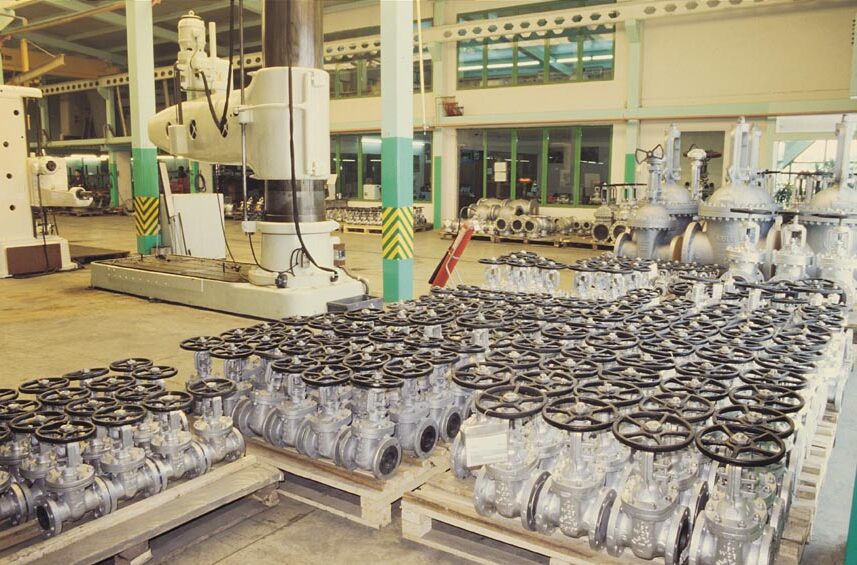 PIONEERING AT INTERNATIONAL STANDARDS
PIONEERING AT INTERNATIONAL STANDARDS
Integrated Management System
International Certification & Monogrammes
Valve Automation Expertise
250% capacity growth
Focus on Product Development
Specialize on Big Size Valves
Production Facility: 3200 m² Closed Area
Personnel: 50
TIME OF CHANGE
TIME OF CHANGE
Product line expands
Focus is Hydrocarbon Projects
Actuators
Hydraulic & Pneumatic
Conduit Gate Valves
Nozzle Control Valves
Needle Valve
Ball Valve varieties
ENTERING A NEW ERA
International Projects
Custom Engineered Products
64″ Fabricated SS Nozzle Ckeck Valve
56″ Full Welded Ball Valve
48″ Top Entry Ball Valve
Special Material
High Pressure
Control Valves
Production Facility: 12.000 m² Closed Area
Personnel: 150
NEW HEIGHTS
Production Facility:
19.000 m² Closed Area
13.000 Ton/Year
Personnel: 260+ Personnel
Vastas products reached to over 80 Countries
– 600+ Natural Gas Projects
– 250+ Crude Oil Projects
– 500+ Pipeline Projects
– 200+ Power Plant Projects
– 50+ Refinery Projects